The Chemical Processing Industry
The Chemical Processing Industry encompasses a broad range of products, including petrochemical and inorganic chemicals, plastics, detergents, paints and pigments, and more. Process systems have presented one of the greatest challenges to researchers in fighting the effects of corrosion — in economic loss and environmental safety. Many corrosion protection methods have been developed and introduced for processing equipment. The aggressive corrosive attacks on processing systems present engineers with great difficulties to maintain efficiency while protecting the safety of workers and the environment.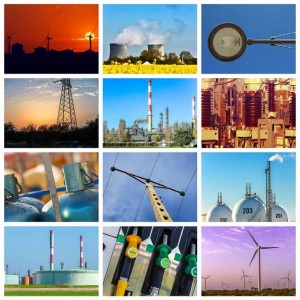 New Technologies from Cortec®
Thanks to the development of new technologies and the committed work of scientists and engineers from Cortec®
Corporation, we are able to use the most advanced corrosion protection method available today – application of
VpCI® inhibitors. This is a safe, cost-effective method for preventing and diminishing the severe damage caused by corrosive process streams. Cortec® products have been developed using our patented VpCI® Technology. Cortec® produces technology that offers highly efficient and economical protection for process industries, enabling our customers to protect their process and piping systems with technology that effectively fights corrosion while
deacreasing their costs.